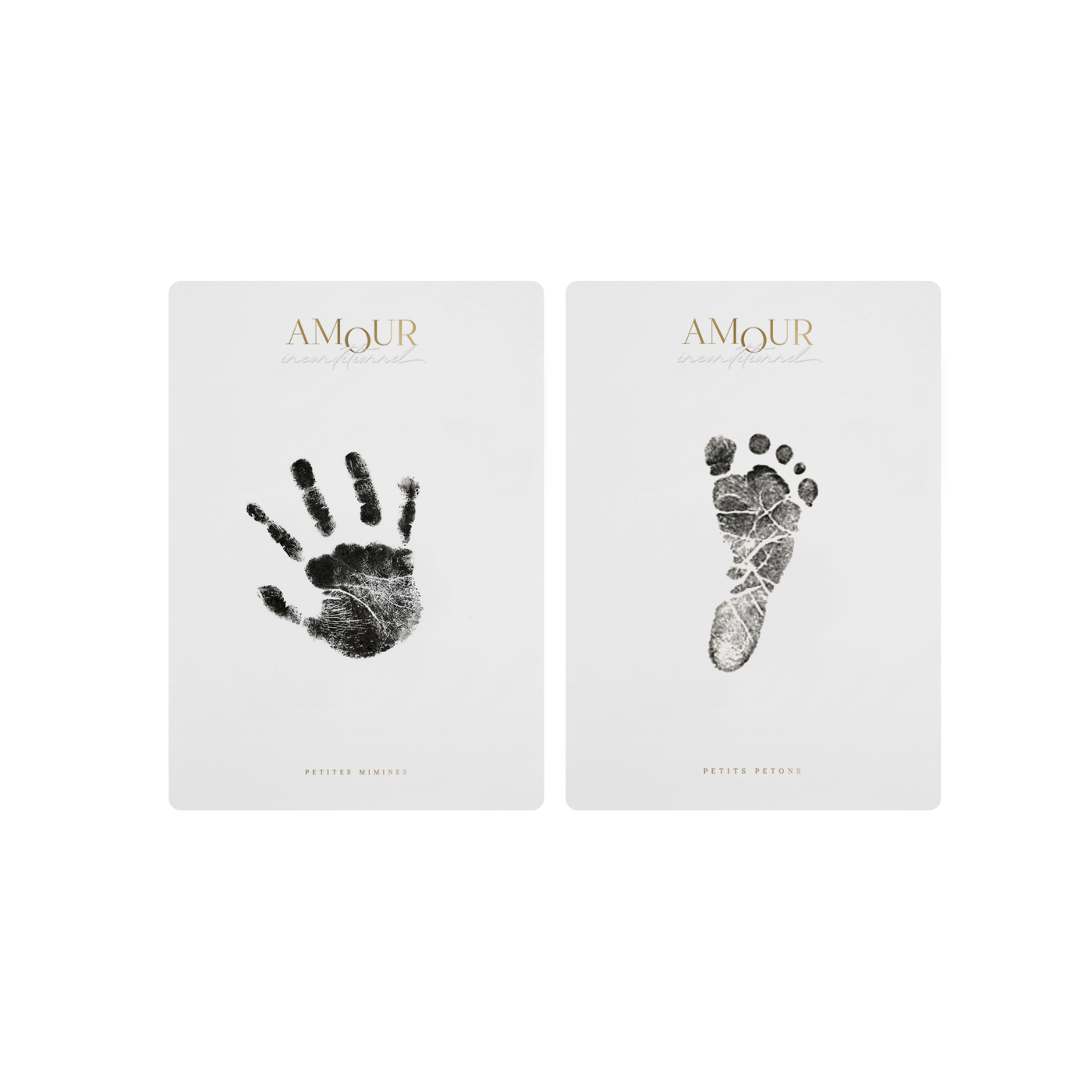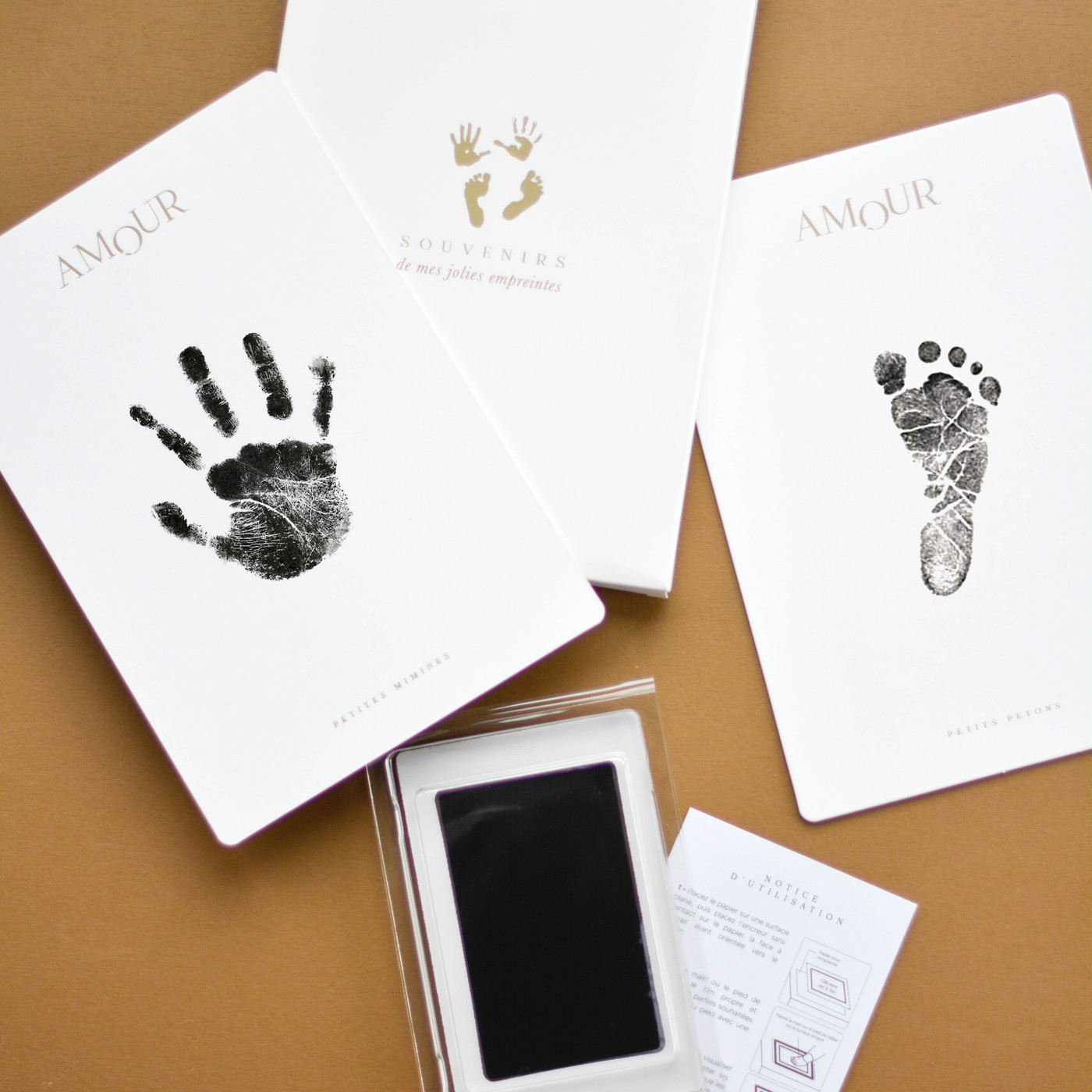 Kit d'empreintes pour bébé
Description
Keep your baby's hand and footprints and sound with this kit, which includes 2 A5 size cards and a "no touch" inker that guarantees detailed printing without your child's skin coming into direct contact with the ink.
2 cards size 14.8 x 21 cm
400 g white paper with gold hot stamping
1 unless contact inker - Black ink
Age : Birth to 3 years
arrow_drop_downOverview :
Share your customization with your firends
sustainably managed forests
Made in China
Sustainable production
Hot foil stamping
We ship orders on average within 2-5 business days. In the event that this deadline cannot be met (volume of orders greater than normal, holidays, etc.), we will contact you to inform you and leave you the choice of whether or not to maintain your order.
Once your order has been validated, unfortunately it is no longer possible to modify it to add references.
We produce in France, Europe (Spain & Italy) and China. We are completely transparent about the provenance of our items. You can find on each product sheet the origin of the latter via the icons located under the photos.