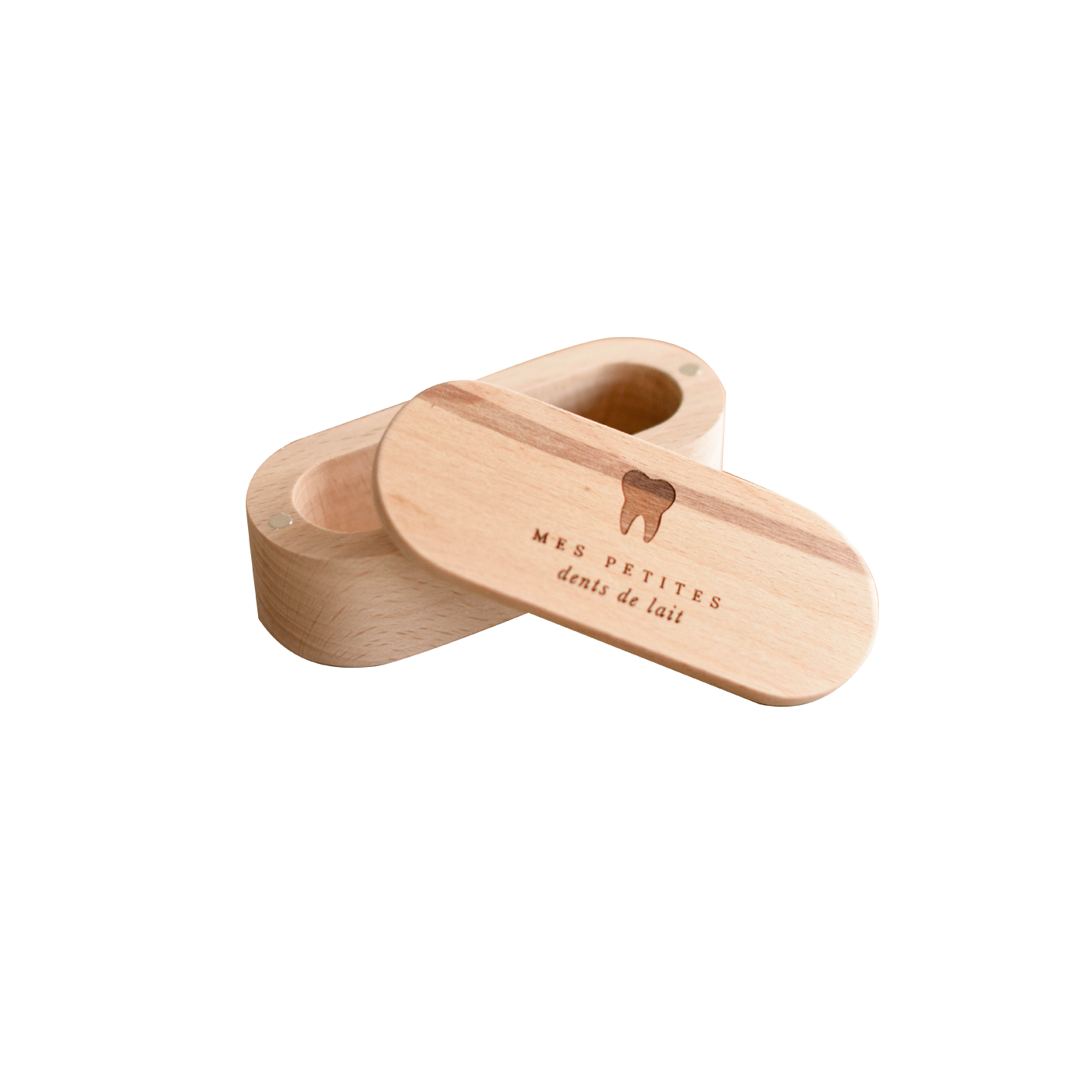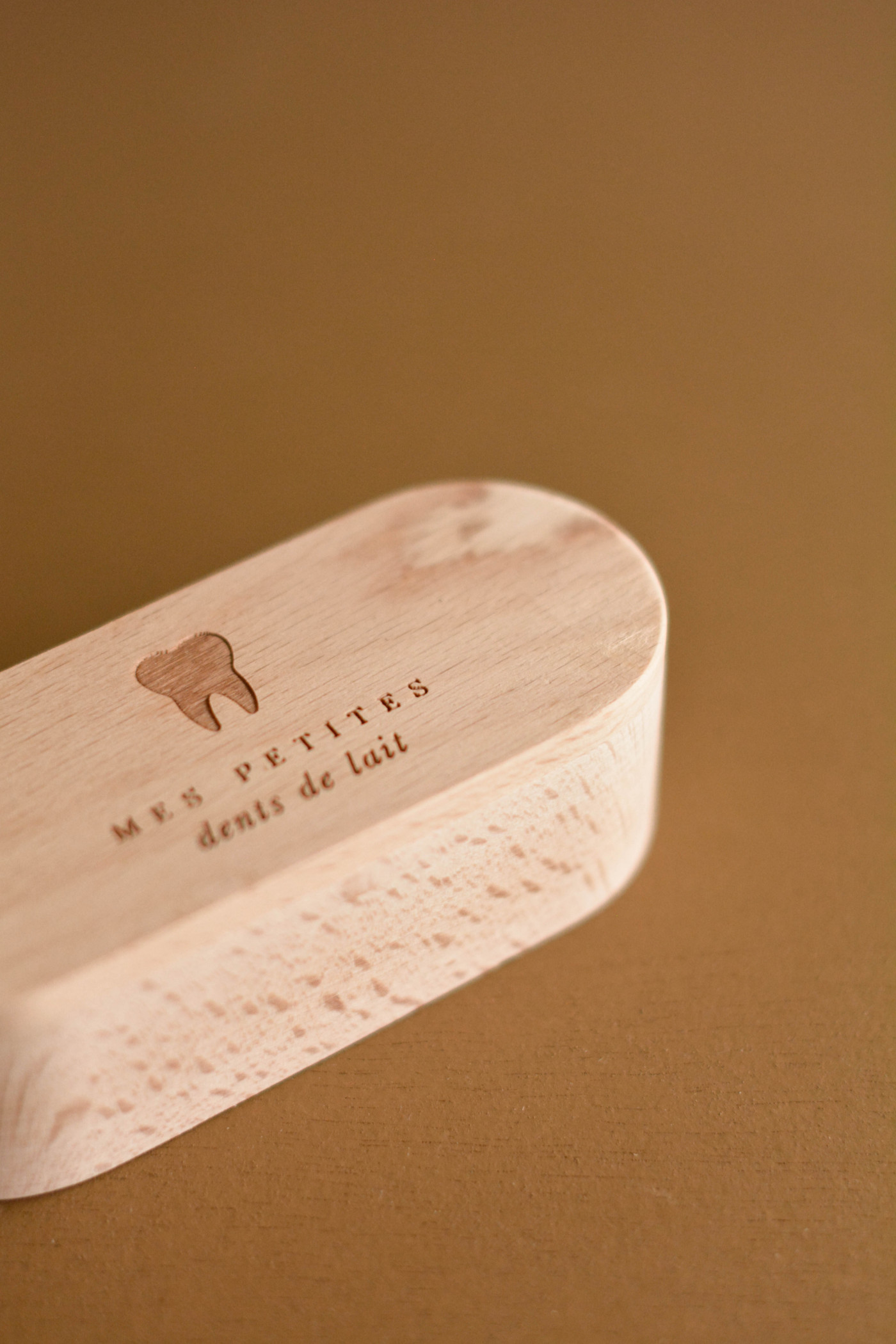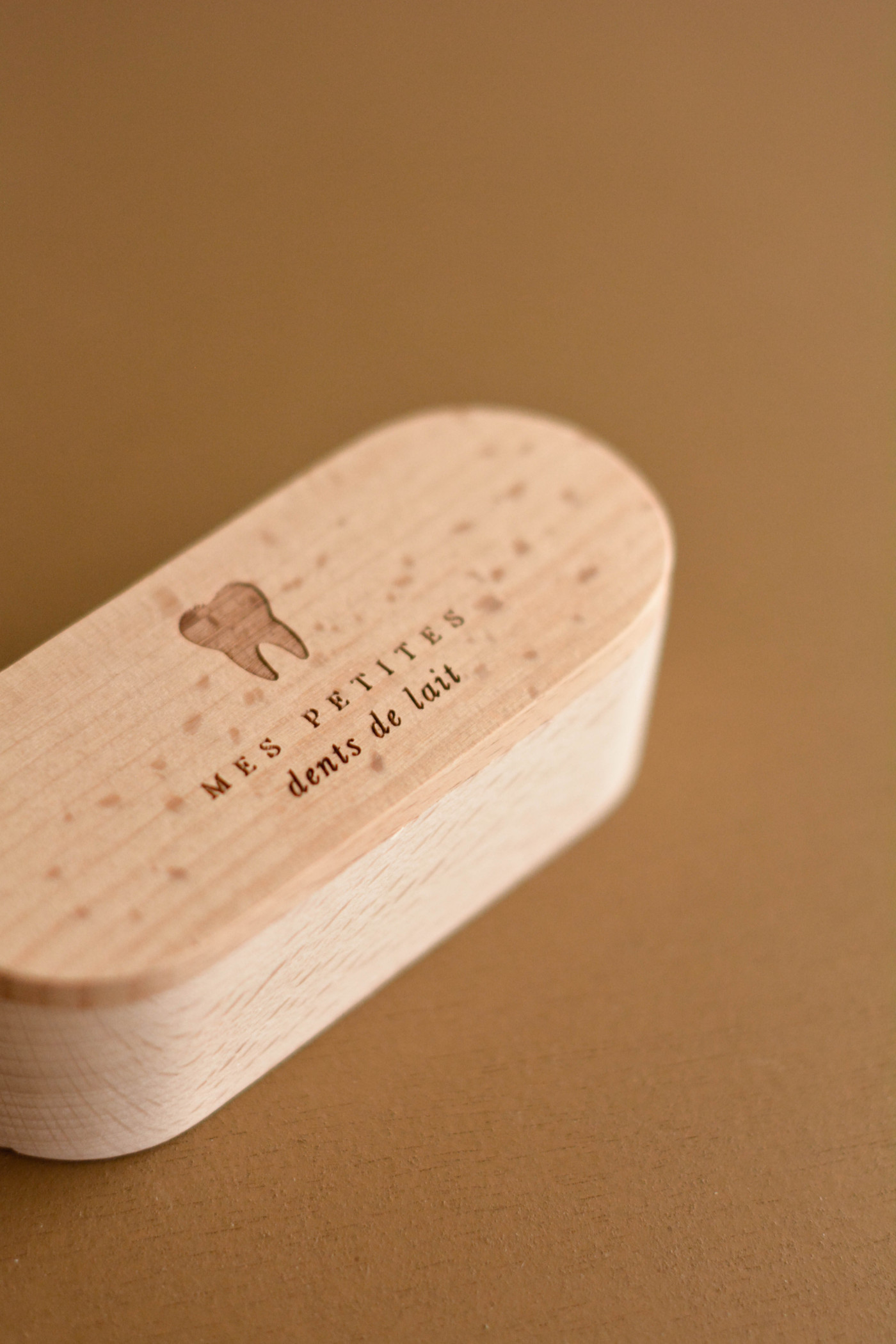 Baby tooth box - imperfect
Description
ITEMS WITH COSMETIC DEFECTS
The items sold in the "Imperfects" section include some aesthetic defects which do not affect the use of the product. It is not possible to choose the defect among different photos. Boxes will be placed randomly in orders.
The Zakuw milk teeth box, made of solid walnut, will allow you to keep your child's milk teeth preciously. It will find its place in your child's room and will become a decorative element full of memories.
Solid walnut
Size: 11 x 4.5 x 3.5 cm
Magnetic closure
Engraving on the lid
Magnetic closure
Made in China
Sustainable production
Solid wood
We ship orders on average within 2-5 business days. In the event that this deadline cannot be met (volume of orders greater than normal, holidays, etc.), we will contact you to inform you and leave you the choice of whether or not to maintain your order.
Once your order has been validated, unfortunately it is no longer possible to modify it to add references.
We produce in France, Europe (Spain & Italy) and China. We are completely transparent about the provenance of our items. You can find on each product sheet the origin of the latter via the icons located under the photos.