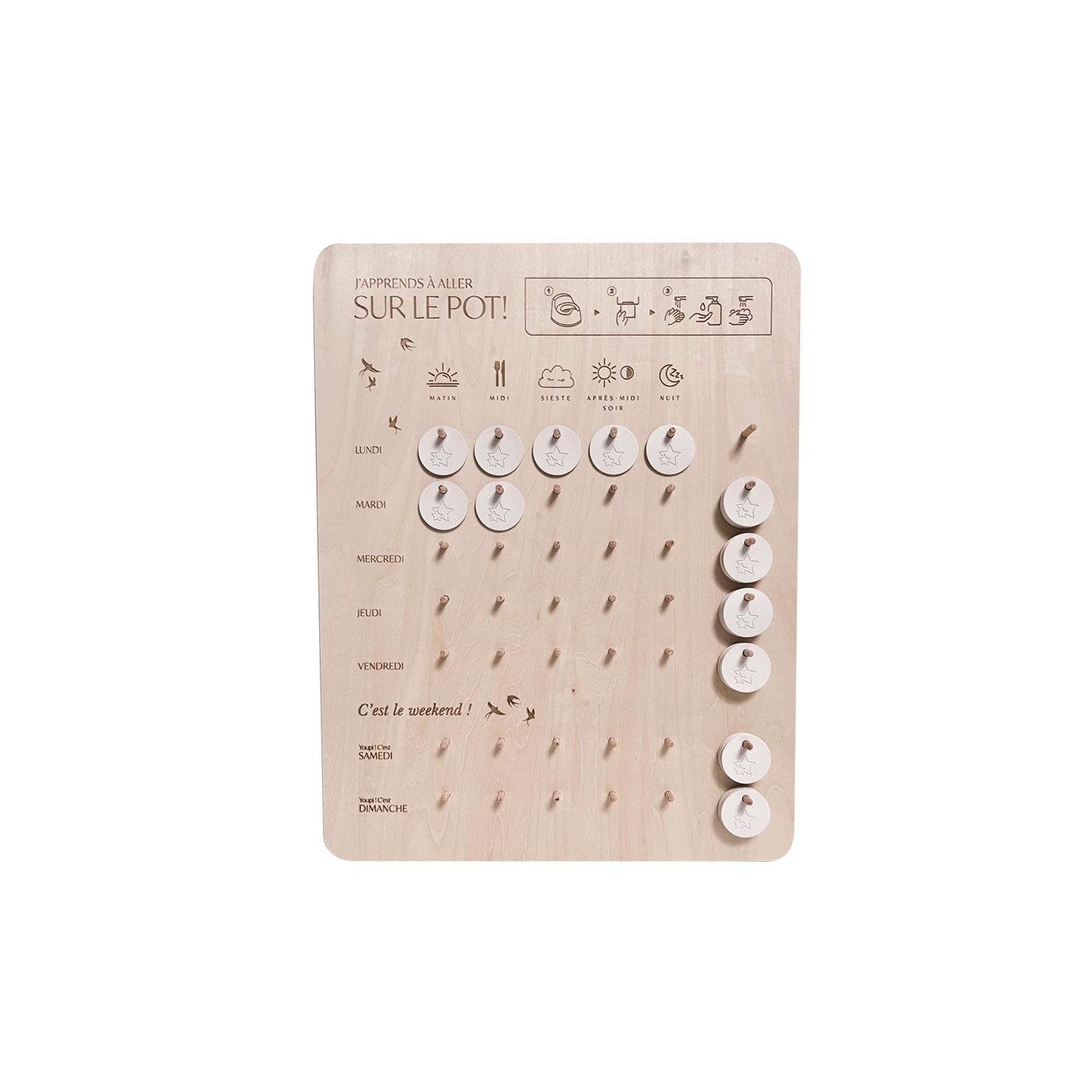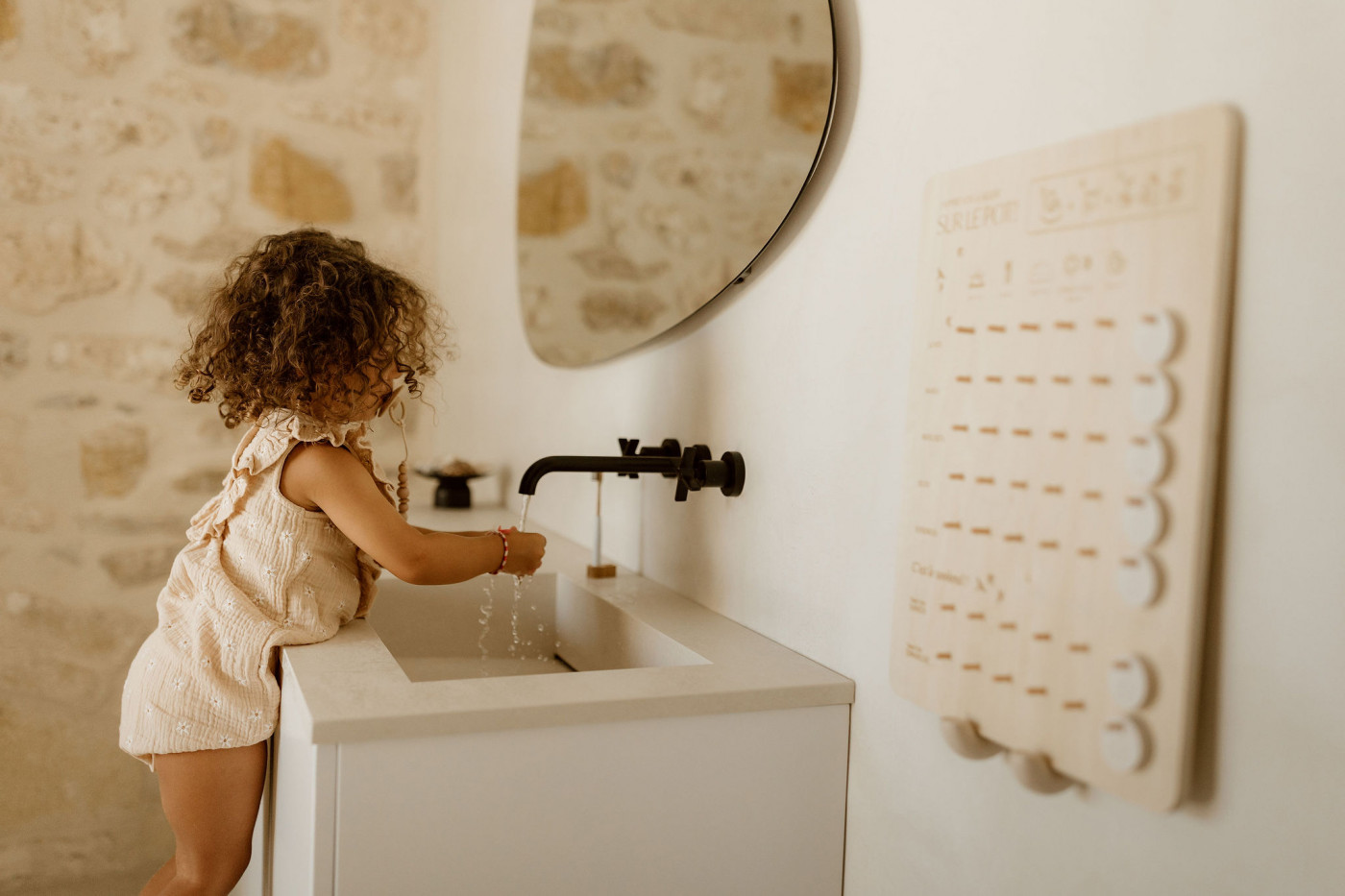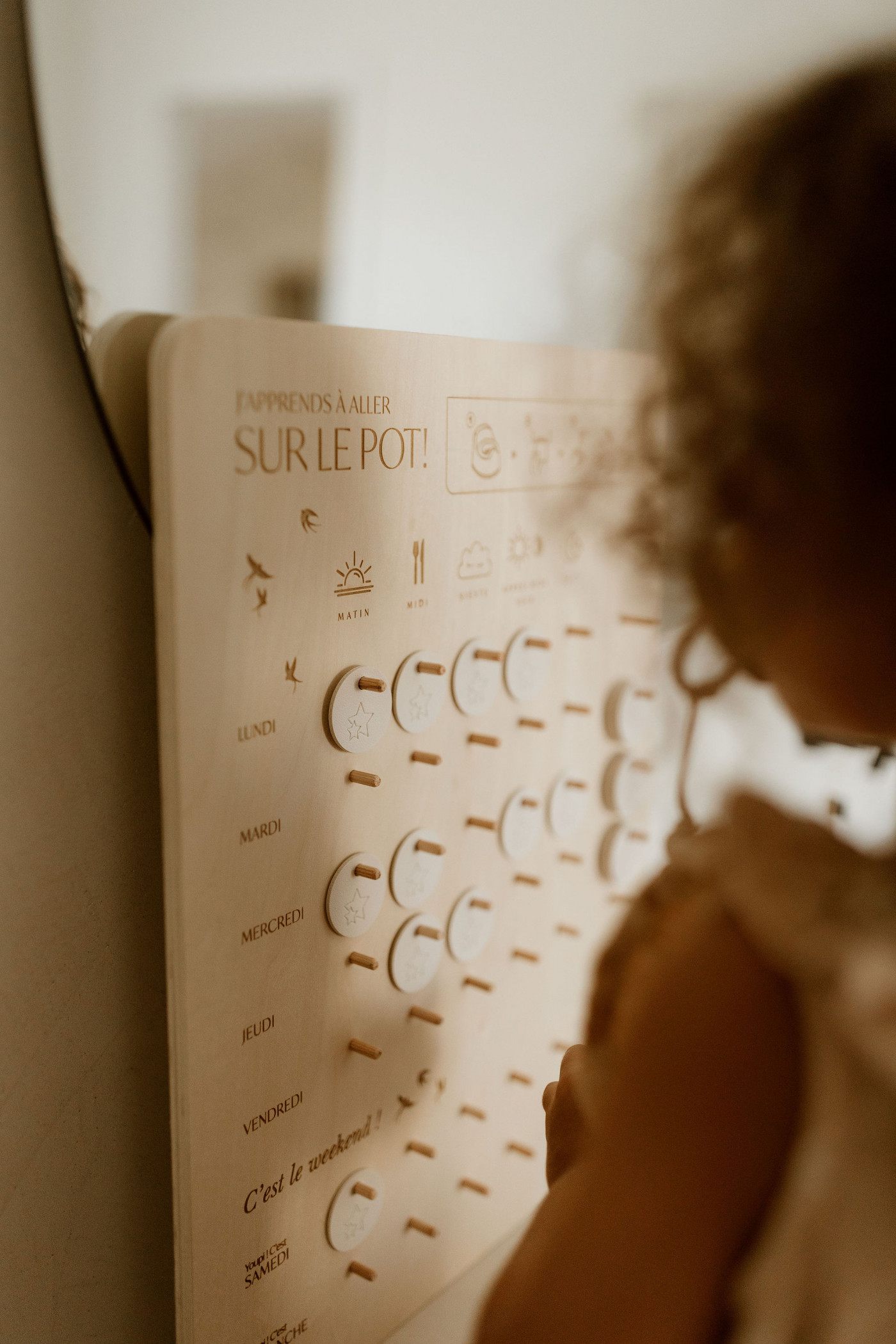 Learning panel on the pot
Description
Acquiring continence is a big step in the lives of our little ones. Our learning chart will help children (and parents) make this transition in a fun way. Children can confirm that they have gone to the potty with a leatherette sticker. It's a moment that turns into a game, reminding them of important steps like washing their hands !
Each panel is unique and may have nuances, knots and roughness due to the natural wood.
Text in french
Wood: basswood plywood
Panel size: 45 x 35 cm
35 Leatherette accessories 
7 wooden dowels size M + 35 wooden dowels size S
Hanging system on back of board
arrow_drop_downOverview :
Share your customization with your firends
Made in China
Vegan
Sustainable production
Easy to clean
We ship orders on average within 2-5 business days. In the event that this deadline cannot be met (volume of orders greater than normal, holidays, etc.), we will contact you to inform you and leave you the choice of whether or not to maintain your order.
Once your order has been validated, unfortunately it is no longer possible to modify it to add references.
We produce in France, Europe (Spain & Italy) and China. We are completely transparent about the provenance of our items. You can find on each product sheet the origin of the latter via the icons located under the photos.