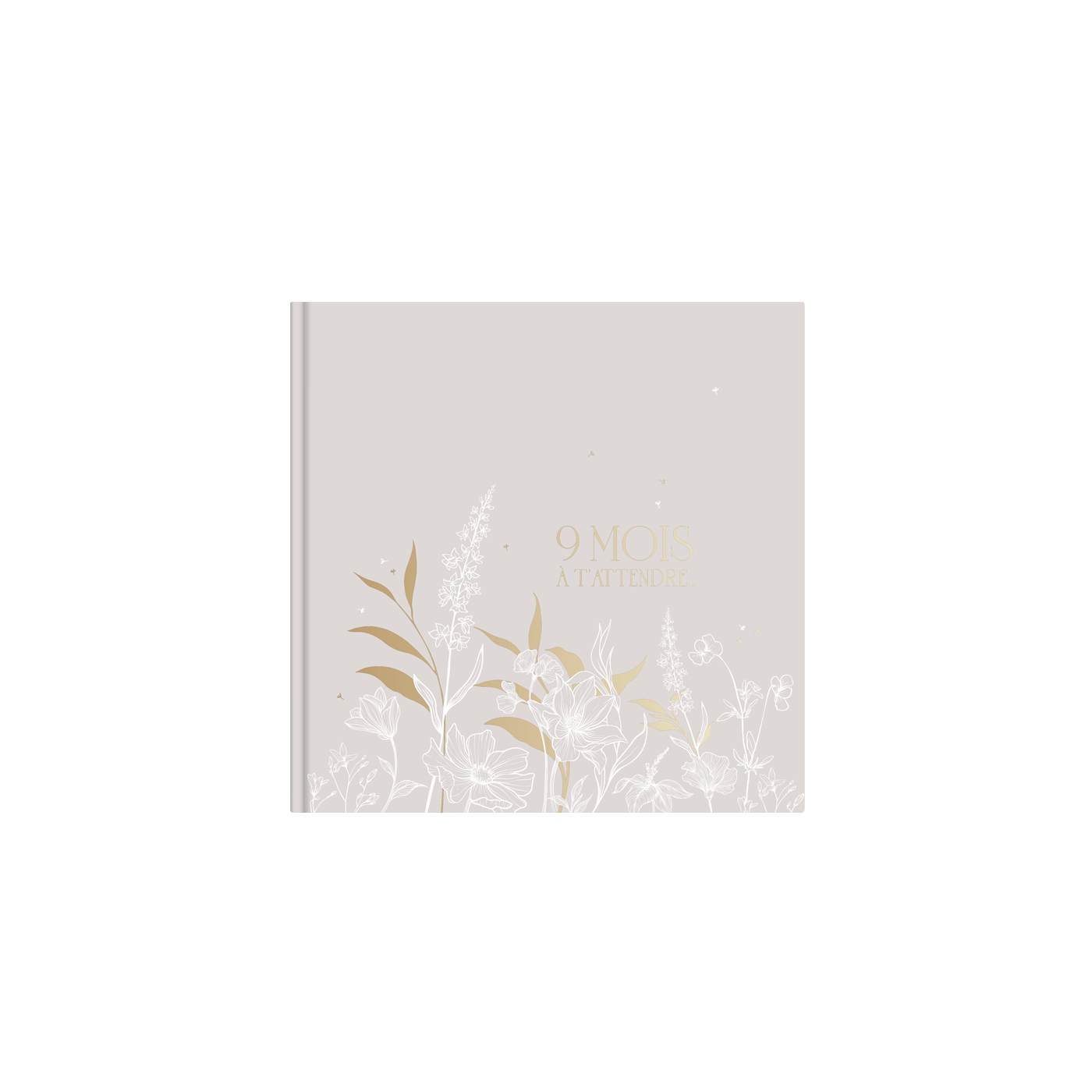 Pregnancy book - french
Description
To keep all the beautiful memories of the pregnancy. Announcement of the pregnancy, the first purchases, the evolution of baby month after month, the first cravings, the checklist for the maternity... every detail will be preserved to be able to pass it on to the child when he will be grown up!
21 x 21 cm
124 pages
Text in French
Book suitable for single & same sex families
Matte laminate finish + hot foil stamping
Paper that guarantees sustainable forest management
Hard cover
Matching cotton pouch
Made in France
Inside
Chapter I: You are on your way...
Pregnancy calendar / I'm pregnant!
Announcing it to your family
Month after month, my belly is getting bigger...
The first times
Girl or boy / First name ideas


Chapter II: My appointments
Follow-up appointments
My prenatal consultations
My ultrasounds


Chapter III: Week by week
Week by week... pregnancy follow-up
Childbirth preparation classes
Checklist for the maternity ward
My prognosis, how I imagine you
Your beautiful room


Chapter IV: You are finally here...
The story of your birth
Nice memories of your first days
Letter for you : I'd like to tell you...
Little notes
arrow_drop_downOverview :
Share your customization with your firends
sustainably managed forests
Made in France
vegetable ink
Hot foil stamping
We ship orders on average within 2-5 business days. In the event that this deadline cannot be met (volume of orders greater than normal, holidays, etc.), we will contact you to inform you and leave you the choice of whether or not to maintain your order.
Once your order has been validated, unfortunately it is no longer possible to modify it to add references.
We produce in France, Europe (Spain & Italy) and China. We are completely transparent about the provenance of our items. You can find on each product sheet the origin of the latter via the icons located under the photos.