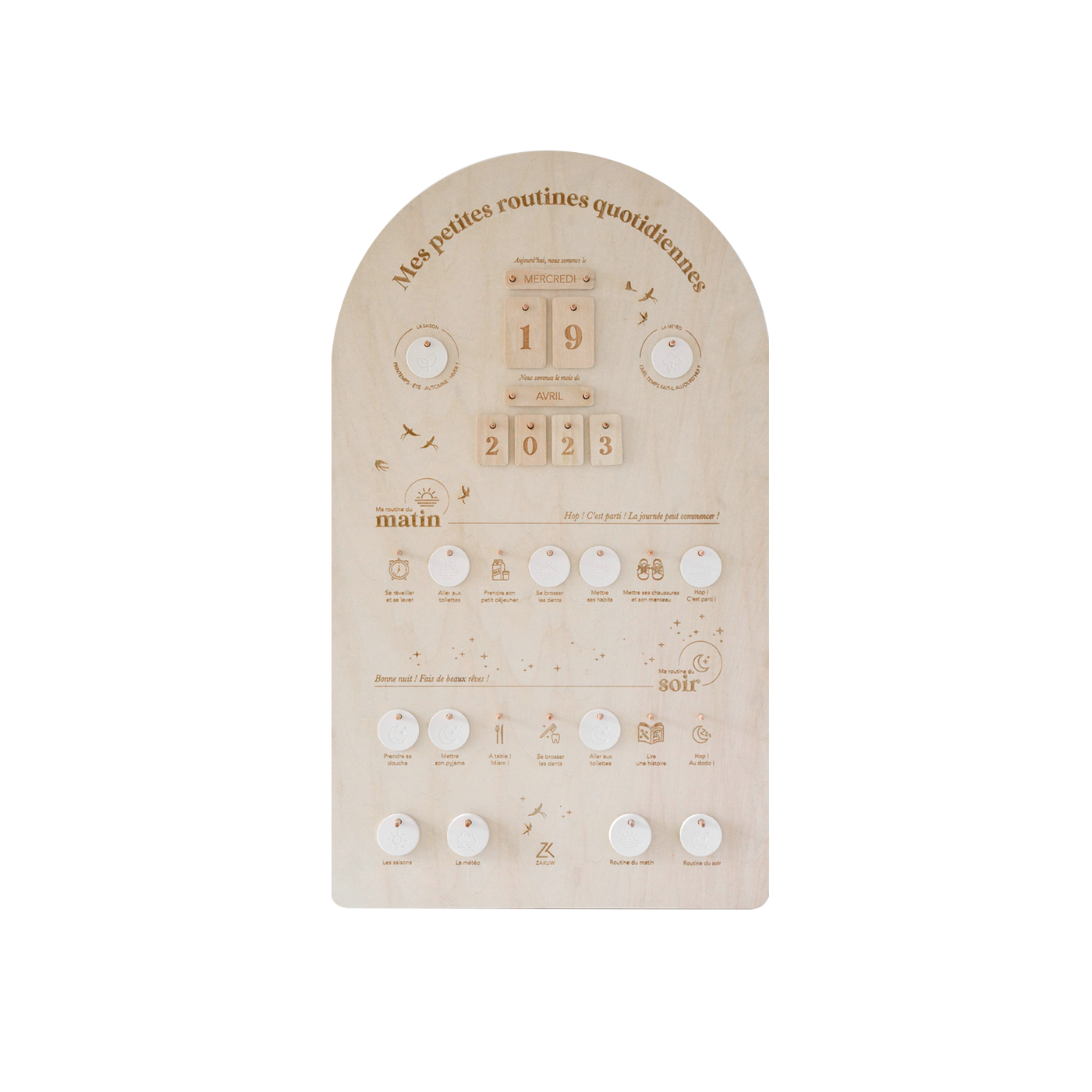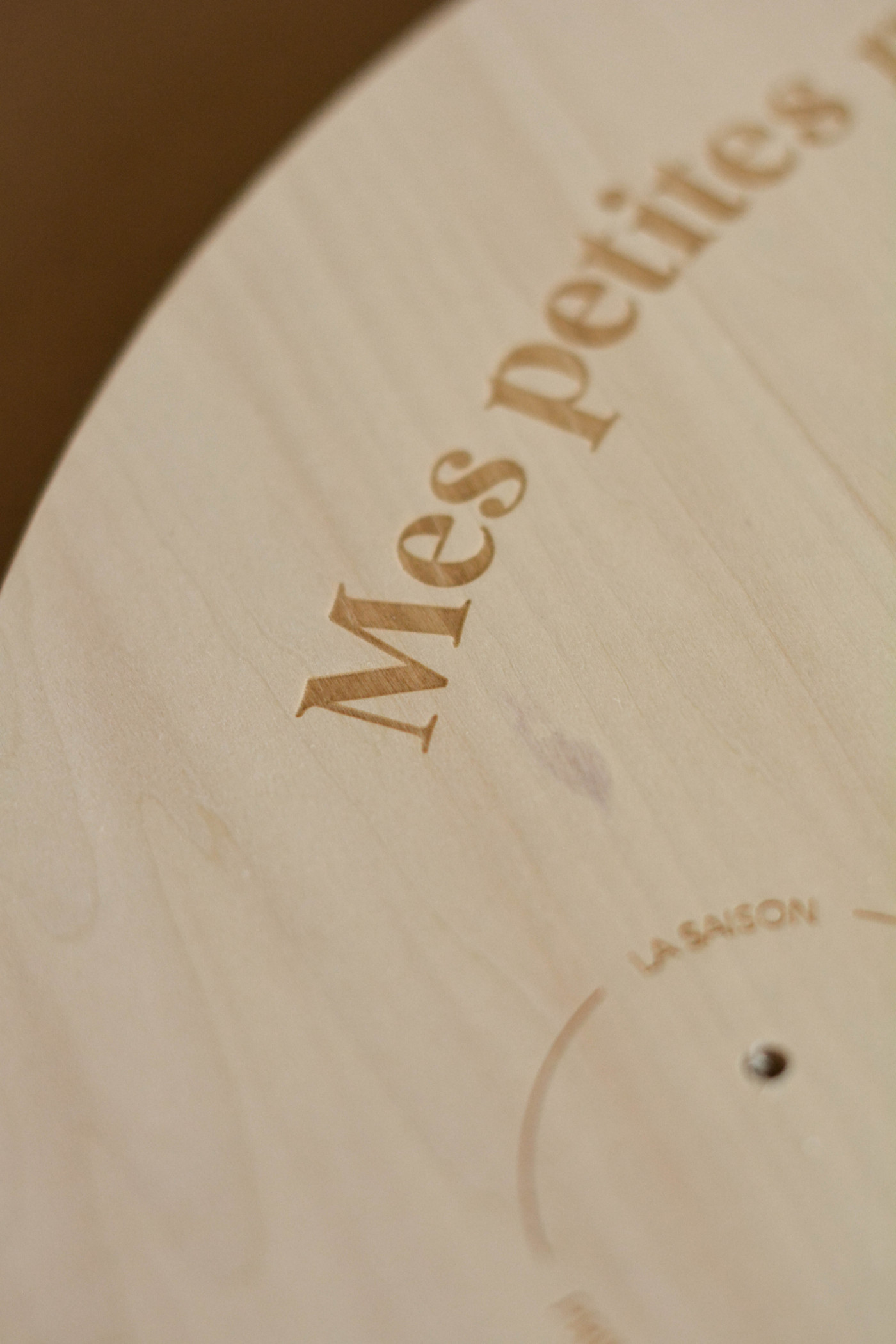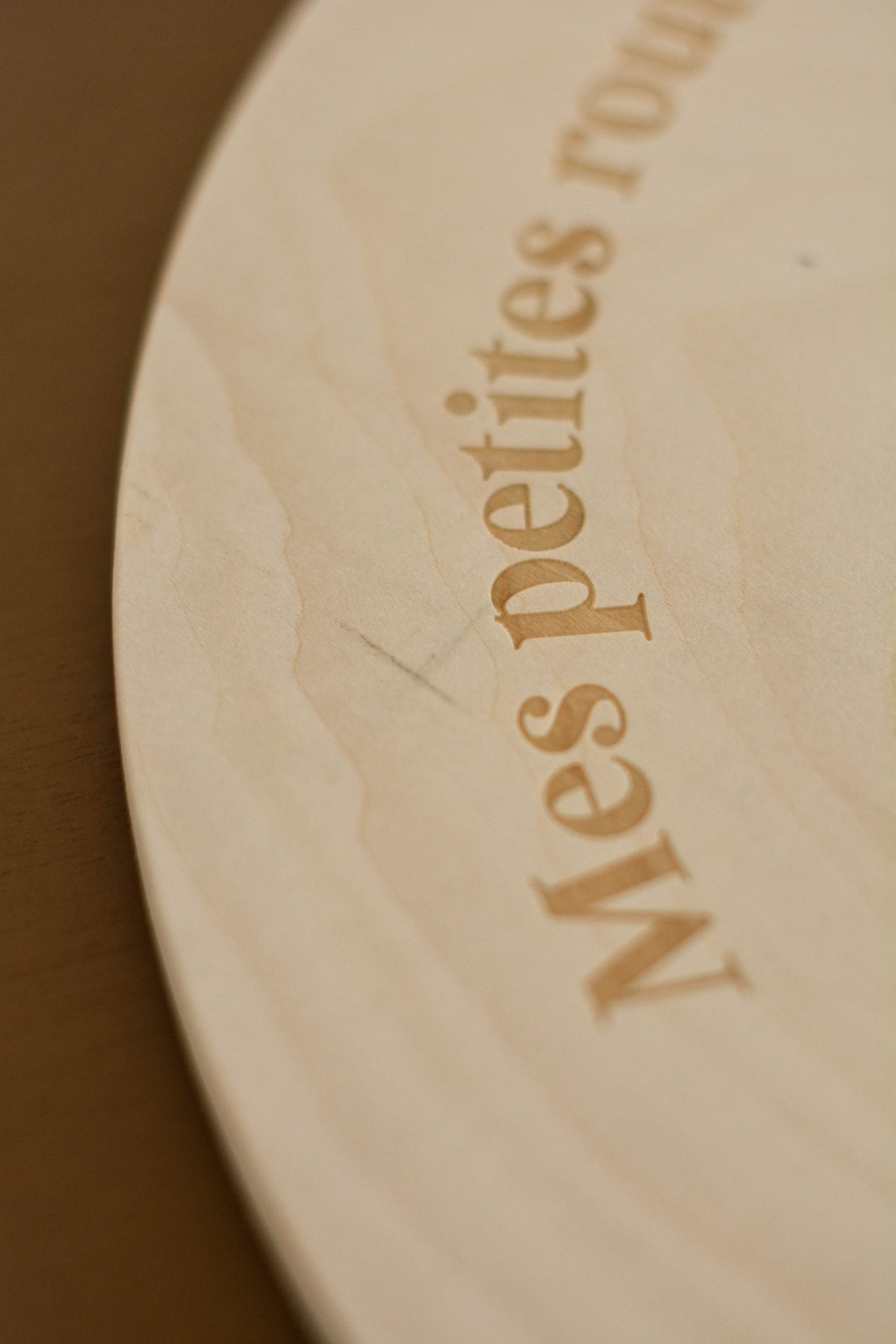 My little routines / Imperfect
Description
ITEM WITH AESTHETIC DEFECTS
Defects observed: slight marks or stains, micro-cracks in the wood.
The items sold in the "Imperfects" section contain a few aesthetic defects which in no way hinder the use of the product. It is not possible to choose the defect among different photos. Items will be placed randomly in orders. These items cannot be returned or exchanged.
A pedagogical tool with a refined and poetic design to help children (and parents!) learn the little routines of everyday life. The leatherette dots allow the child to validate each routine performed.
Size: 43 x 74 cm
Accessories bag: 17 x 24 cm
Large bag: 90 x 50cm
43 Wooden accessories (Days, Months, Numbers)
26 PU leather accessories (Weather, Season, Morning Routines, Evening Routines)
Wooden dowels supplied
Hanging system on the back of the board
Made in China
Vegan
Sustainable production
Easy to clean
We ship orders on average within 2-5 business days. In the event that this deadline cannot be met (volume of orders greater than normal, holidays, etc.), we will contact you to inform you and leave you the choice of whether or not to maintain your order.
Once your order has been validated, unfortunately it is no longer possible to modify it to add references.
We produce in France, Europe (Spain & Italy) and China. We are completely transparent about the provenance of our items. You can find on each product sheet the origin of the latter via the icons located under the photos.